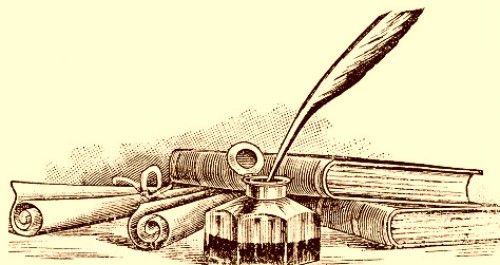 In this post, I am not going to try to talk you out of it. I have presented elsewhere evidence that Hillary Clinton and Bernie Sanders competed for the Democratic nomination under the same messed up rules, that the voter suppression that occurred was perpetrated by local Republican officials, and made possible by the gutting of the Voting Rights Act by the Republican majority on the Supreme Court. But you don't want to hear that. In the end, the greatest crime committed by Hillary Clinton is that she fails your test of ideological purity. And she does, I won't deny it. So you have grandly declared that you will never vote for "that woman". You will vote for Jill Stein, or Gary Johnson, or you will stay home. I have seen some people say that they would vote for Donald Trump, as an act of revenge on the Democrats; if this is you, I can only say that you never knew what you were doing in supporting Bernie Sanders. Donald Trump represents everything Bernie Sanders opposes, so you could only vote for Trump now if you never really supported Sanders' policy goals in the first place. This post is for the rest of you, the ones who genuinely care about what Sanders wanted to do.
Tonight, Hillary Clinton will give her acceptance speech. In so doing, she will set the tone for the fall campaign. She will reveal what approach she will take to trying to defeat Donald Trump, and we will understand which potential voters she feels are most important to her chances of victory. That is where you come in. Clinton had to decide which was her priority: reunifying the party by appealing to the supporters of Bernie Sanders, or appealing to the much more conservative swing voters who decide normal elections. This election is not normal in part because of the strength Bernie Sanders showed in bringing so many people together in the cause of economic justice. If we stayed together, there might be enough of us to risk alienating swing voters in order to address our concerns. This would also have a bearing on how Hillary Clinton would govern, because she would want a second term, and in a second term she would want to leave a legacy that the next Democrat could run on. But you have let Hillary Clinton know that these elections will be decided without you. Your vote will not count, or you will not vote at all.
By now, you know that Bernie Sanders does not agree with you. He endorsed Hillary Clinton after gaining as much ground as possible in the negotiations over the Party platform. He demonstrated that he was not attempting some weird trickery to snatch the nomination at the convention, instead calling for Clinton to receive the nomination by acclamation. He made it clear during the primaries that he believes there are important differences between himself and Clinton, but he has made it clear now that he believes supporting Clinton is the path that allows him to do the greatest good.
You have a perfect right to disagree. But remember, you came together in the first place because you believed in Bernie Sanders. If you feel betrayed now, what is your rationale for existing as any kind of movement? My answer is to continue to work for change within the Democratic Party. That does not have to be your answer. But I hope you will learn everything you can about how successful movements for social change have won their victories. I hope you will study the history of how viable third parties have come to be in the history of the United States. And most of all, I hope you will translate everything you learn into concrete, meaningful actions. If you do that, you and I will always be allies, and I will welcome your help. You may not believe that now, but I hope there will a time when victories have been won on both of our paths, and we can get together and thank each other. Until then, go in peace.